Archaeological Textiles Review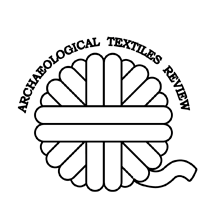 In 2008 CTR assumed editorial responsibility for the international journal Archaeological Textiles Newsletters (ATN) from John Peter and Felicity Wild, Manchester University, UK which has been published twice yearly since 1985. In 2012 the journal changed its name to Archaeological Textiles Review (ATR), and is published once every year.

ATR is hosted by CTR, but independently of its centre of excellence structure. The Society Friends of ATN was established to secure the publication of the journal and the Pasold Fund provided funding for the creation of a website and a web based payment platform. Eva Andersson Strand, Margarita Gleba and Ulla Mannering constituted the first editorial committee which in 2011 was also joined by Susanna Harris. Since 2014 the editorial committee constitute of Eva Andersson Strand, Carol Christiansen, Karina Grömer, Ulla Mannering and Ursula Rothe. The members of the Board of the Society constitute several renowned textile scholars.
The ATN/ATR can now be purchased from the University of Copenhagen Webshop:
Danish webshop
English webshop
Nordic Board for Periodicals in the Humanities and Social Sciences (NOP-HS) sponsored the journal in 2011 and The Danish Council for Independent Research, Humanities (FKK) 2012-2014.