Global Fashioning Systems
Beyond the ubiquitous Roman toga, T-shaped tunics and tailored constructed garments, what are the other ways to clothe the body and the self?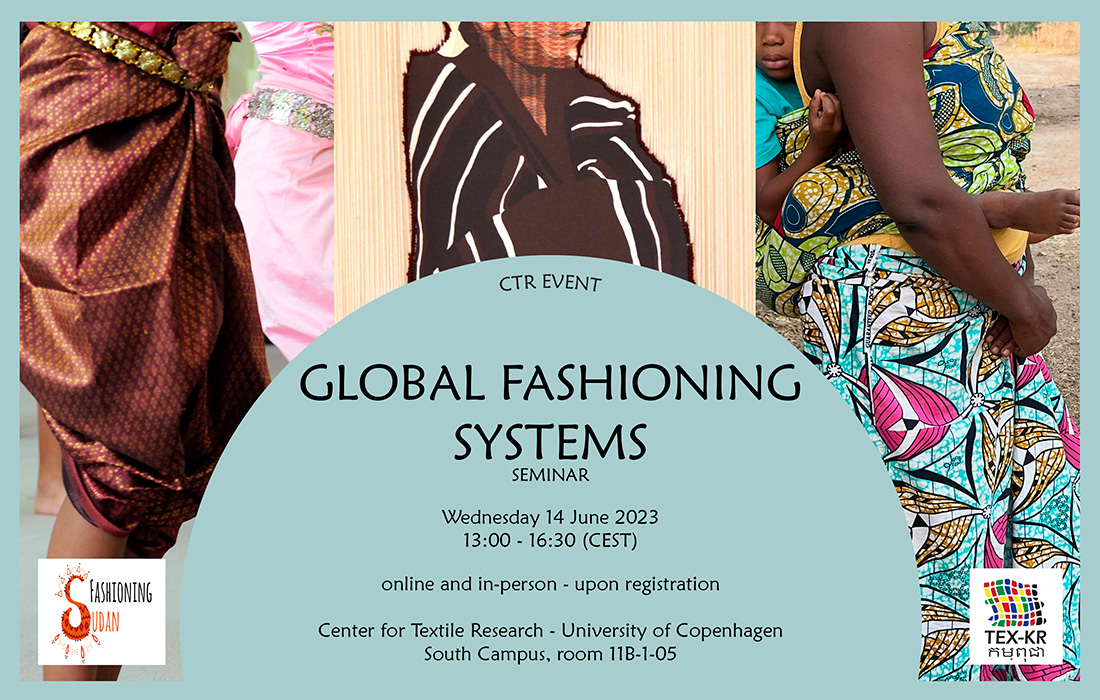 From wrapping to layering, folding and mix and matching, the "Global Fashioning Systems" seminar seeks to identify a range of strategies to dress, cover, adorn, enhance, and protect the body across different cultures around the world, for all stages of life.
Morning tour at the National Museum of DK
The morning, 09:00-11:00, is dedicated to a guided study visit at the National Museum of Denmark led by in-house curators to see collections from the Asia and Americas departments and exchange on curatorial methods to display, study, and document this typology of artefacts. Please note that the museum private tour is reserved for CTR members and presenters for space reasons.
Afternoon seminar at South Campus
The afternoon, 13:00-16:00, at South Campus focuses on a series of presentations by international scholars in a hybrid format followed by a panel discussion. These invited speakers will discuss specific modes of dress in Western and Northern Africa, the Americas, and Southeast Asia in relation to archaeology, ethnographic museum collections, social and cultural entanglements, and contemporary identities.
Open upon registration. Register. 
Zoom link and full programme to follow. These can be found through the Eventbrite link as well in due time.