EuroWeb
Europe Through Textiles: Network for an integrated and interdisciplinary Humanities
EuroWeb fosters a pan-European network of scholars and stakeholders from academia, museums, conservation, cultural and creative industries. Scholars from 13+ disciplines of the Humanities (philology, art history, archaeology, history), Social Sciences (social anthropology, ethnology, economics, law) and Natural Sciences (geochemistry, conservation, chemistry, biology) join forces to bridge current cultural, political and geographical gaps and facilitate interdisciplinary research leading to inspirational material for experts in the allied and applied disciplines of fashion, art and design.
The scholarly vision is to re-write European history based on its massive production, trade, consumption and reuse of textiles and dress. The goal is to identify expertise across time in sustainable textile practices. For this purpose, ITCs are crucial for their experience in ancient techniques and cultural heritage in textile craft. EuroWeb consists of 100+ proposers from 24 COST member countries, incl. 15 ITCs. It offers multiple theoretical and practical training schools, mentors, targeted career development masterclasses for the ECIs, with the aim to increase EU funding for ITC scholars and ECIs.
Each year, EuroWeb aims to host large international textile and dress conferences in the ITCs, to highlight their collections, capacities and scholarship. EuroWeb enables collaborations between researchers, engineers, scholars and other stakeholders and business by providing a platform for them to collaborate, co-create projects and training schools, and foster trust and shared ideas.
Deliverables include collaborative publications, research workshops, theoretical reflection and advancement, digital infrastructure, EuroWeb digital Atlas, films and podcasts, and intense mentoring, training and career development for ECIs.
Areas of expertise keywords
History and Archeology: Preservation of cultural heritage
History and Archeology: Cultural history
History and Archeology: Early modern history
History and Archeology: Ancient history
History and Archeology: Social and economic history
textile
dress
history
archaeology
conservation sciences
EuroWeb was conceived by Marie-Louise Nosch together with 101 colleagues from 24 countries. 
Main proposer: DK
Network of proposers: AT, BG, CH, CZ, DE, DK, EE, EL, FR, HR, HU, IT, LT, LV, MK, PL, PT, RO, RS, SE, SI, SK, TR, UK
Main and secondary proposers: 23% ECI / 88% Women / 63% ITC
International partner country: United States
SMEs: Germany, Poland, Portugal, Serbia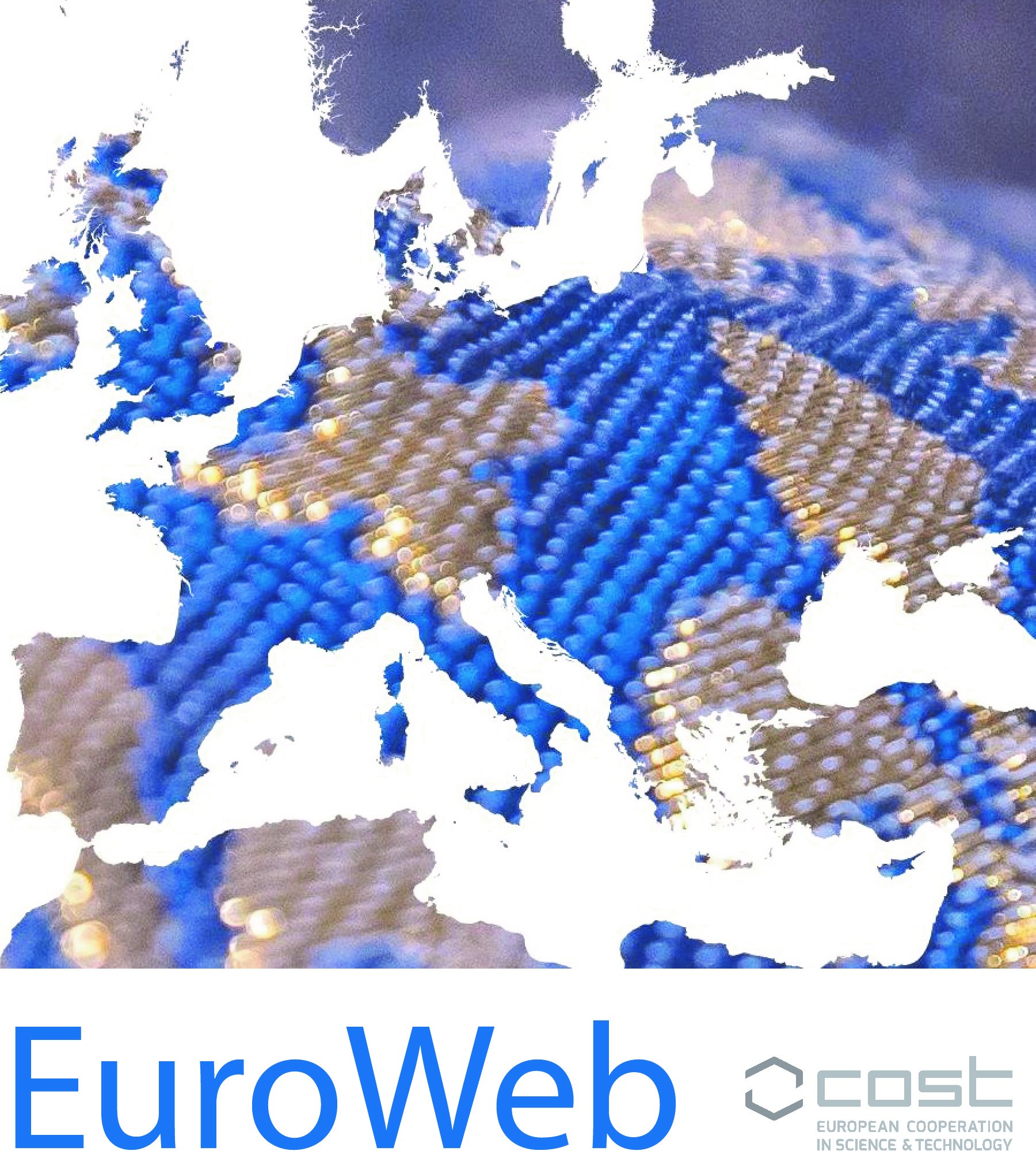 Funding
COST European Cooperation in Science and Technology (project CA19131).
EuroWeb will run for 4 years, starting from the Autumn of 2020. More information to come. To join or learn more, contact us by mail and follow us on Twitter @EuroWeb4