Danish Textiles and Costumes from the Early Iron Age (DTC)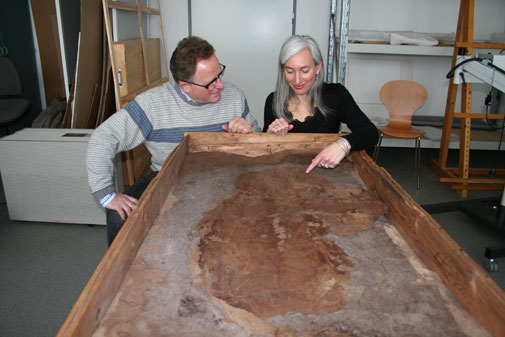 Subprojects
A research programme directed by Ulla Mannering and Margarita Gleba (from 2005-2009), in collaboration with the National Museum of Denmark. Lise Bender Jørgensen was affiliated to this programme as an External Expert.
Introduction

In an archaeological context, textiles occur in Scandinavia in all periods from the Bronze Age onwards. Costumes are rare finds, but Denmark possesses a unique collection of such prehistoric costumes recovered from bogs and burials. In their totality, they provide an outstanding contribution to our understanding of Scandinavian prehistoric textile and costume development, and hence, of prehistoric man.
The majority of these Danish prehistoric costumes have been dated to the Bronze Age and Early Iron Age, and in the 1930s and 1940s Danish scholar Margrethe Hald wrote her two famous books about these finds: "Costumes of the Bronze Age in Denmark" and "Ancient Danish Textiles from Bogs and Burials". These books are still the primary find references, and are used worldwide. They contain detailed information on specific finds and on textile technology in general but are, however, out of date and out of print. Since their publication, our knowledge of prehistoric Scandinavian textile technology has increased dramatically. Now, more than half a century later, it is time to integrate these accumulated insights and knowledge and apply them in their proper archaeological context.