Old Textiles - More Possibilities CTR's anniversary conference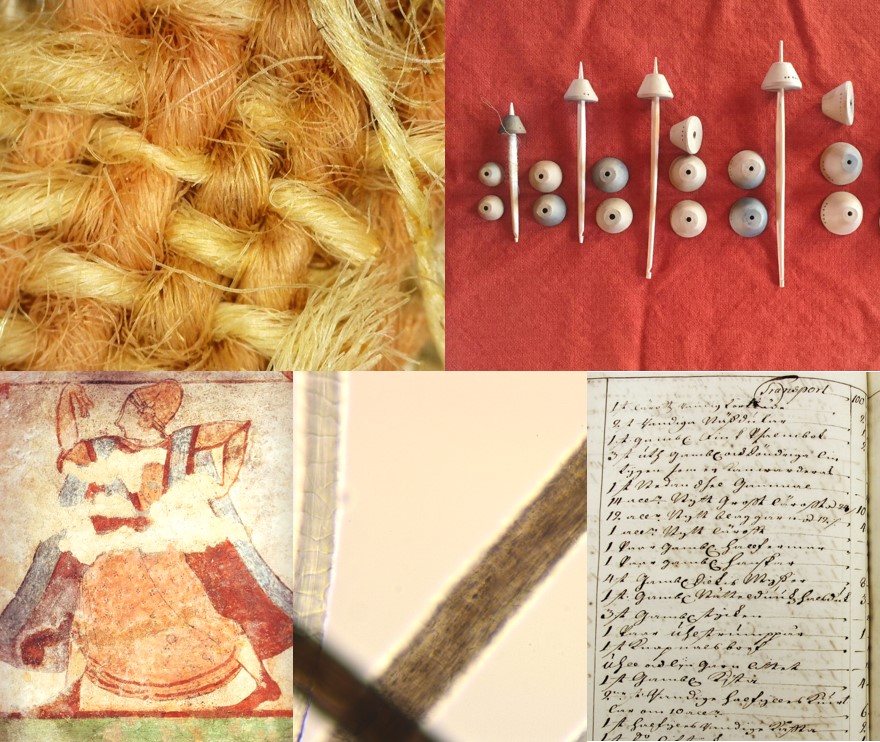 On the occasion of its 15 years anniversary, the Centre for Textile Research will organise a 5-day conference celebrating the vibrancy and diversity of today's textile research and opening discussion on its future perspectives.
We wish to particularly welcome all members of CTR's extended network, young scholars and students, as well as senior scholars working in the many fields covered by textile studies (e.g. archaeology, history, museum curation, conservation, sociology, ethnography, textile crafts, etc.).
The conference will blend scholarly pursuits with a variety of learning experiences: divided into 11 thematic sessions, activities will include keynote lectures, papers and posters on current research projects, panel discussions, and hands-on experiences, as well as a 'textile fair' and museum visits. The focus will be on methodological approaches - exploring the diverse aspects of textile production and textile research - and transcend historical and geographical boundaries.
Preliminary program and call for papers (in PDF).
Preliminary program

Registration and opening of the 'textile fair'
1/ Looking back: The progress of textile research in Northern Europe and the Mediterranean
2/ Deep in the matter: textiles, raw materials and novel scientific methods
3/ Landscapes of textile production
4/ Furnishing burials
5/ Reuse, repair, redesign
6/ Weaving sources together
7/ Textile tours at the National Museum of Denmark
8/ Ancient dress. Towards a global history of fashion
9/ Sensory studies in textile research
10/ Looking forward: Roundtable discussion on the future directions of textile research (panel discussion)
11/ Excursion at Lejre Land of Legend for hands-on experiments along the textile chaîne opératoire or museum visits.
Organisation committee at CTR and beyond: Eva Andersson Strand, Anne Drewsen, Audrey Gouy, Ulla Lund Hansen, Ulla Mannering, Marie-Louise Nosch, Charlotte Rimstad, Laura Viñas Caron, and Elsa Yvanez (coordinator).
Keynote speakers: Lise Bender Jørgensen, Ida Demand, Margarita Gleba, Karina Grömer, Mary Harlow, Susanna Harris, Ingun Klepp, Corinne Mühlemann, and Luise Ørsted Brandt. 
ATTENTION: New dates! Due to the COVID-19 crisis, we have taken the decision to postpone the event to 14-18 of June 2021. 
We invite contributions in the form of papers and posters, to participate in the research sessions. Please send abstracts (max. 200 words, with mention of your name, affiliation, contact information, and number of the relevant session) at
ctr@hum.ku.dk
by November 30th, 2020.
Presentations: 20 minutes. With your permission, the presentations will be streamed online. Please secure necessary permissions.