Old Textiles - More Possibilities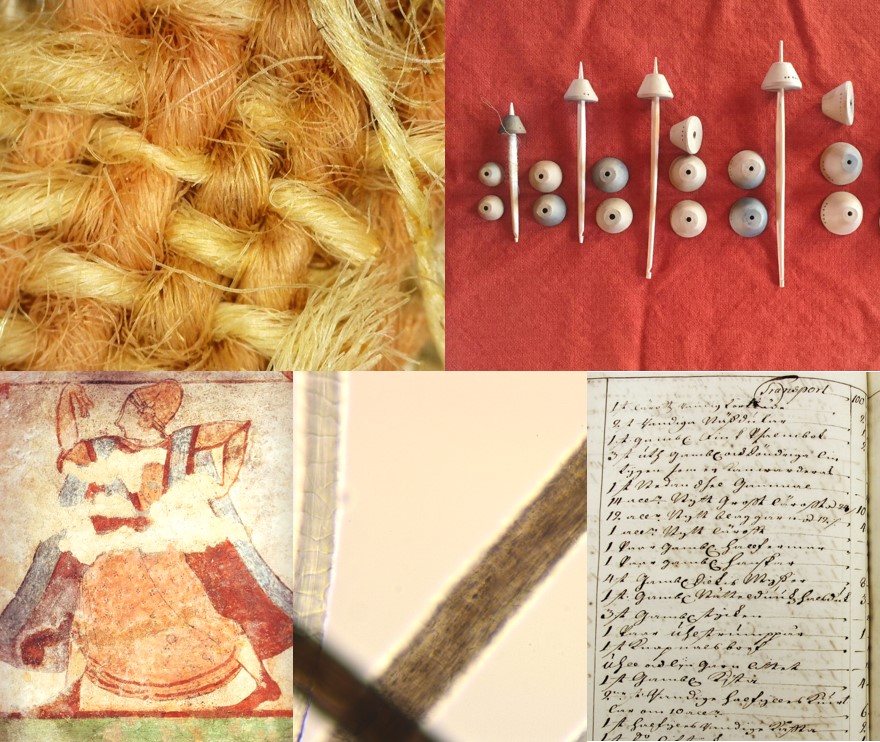 Dates: 14-18 June 2021
Due to the COVID-19 pandemic, the event will be held as a hybrid conference both online and in-person
On the occasion of its 15 years anniversary, the Centre for Textile Research will organise a conference celebrating the vibrancy and diversity of today's textile research. Together with the EuroWeb network (COST project), we will also open a discussion on its future perspectives in Europe and beyond.
We wish to particularly welcome all members of CTR's extended network, EuroWeb members, young scholars and students, as well as senior scholars working in the many fields covered by textile studies (e.g. archaeology, history, museum curation, conservation, sociology, ethnography, textile crafts, etc.). An online platform will host lectures, posters and a textile 'fair', with the possibility for speakers to be present in Copenhagen (depending on the Covid-19 situation).
The conference will blend scholarly pursuits with a variety of learning experiences: divided into 9 thematic sessions, activities will include keynote lectures, papers and posters on current research projects, panel discussions, and hands- on demonstrations in an online textile 'fair'. The focus will be on methodological approaches - exploring the  diverse aspects of textile production and textile research - and transcend historical and geographical boundaries.
Preliminary programme and call for papers (pdf)
Organisers at CTR and beyond
Eva Andersson Strand, Anne Drewsen, Audrey Gouy, Ulla Lund Hansen, Ulla Mannering, Marie-Louise Nosch, Charlotte Rimstad, Laura Viñas Caron, and Elsa Yvanez (coordinator).
Keynote speakers: Lise Bender Jørgensen, Ida Demand, Margarita Gleba, Karina Grömer, Mary Harlow, Susanna Harris, Ingun Klepp, Corinne Mühlemann, Marianne Vedeler, and Luise Ørsted Brandt. 
We invite contributions in the form of papers and posters, to participate in the research sessions. Please send abstracts (max. 200 words, with mention of your name, affiliation, contact information, and number of the relevant session) at ctr@hum.ku.dk by 30 November, 2020.
Presentations
20 minutes. With your permission, the presentations will be streamed online. Please secure necessary permissions.
Participation and registration
Free registration. Information will follow.