The Fabric of My Life (FABRIC)
The Fabric of My Life (FABRIC) is a collaborative project between cultural institutions in DK, GR, and DE with the aim to innovate and test new methods in the cultural sectors concerning migration history, to empower refugee women and to train cultural workers and design students.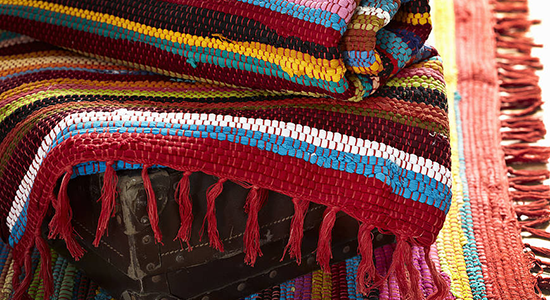 FABRIC fosters new digital and cultural products co-created with refugee women. Clothing is an immediate, tactile, tangible and visual means of communication among Europeans and with the new citizens, and especially female clothing. It is a contested field. In FABRIC, we see clothing as an individual means of communicating our identity, our history and the future at which we aim. European and refugee women are invited to co-create and contribute to exhibitions, both digital, pop-up, and conventional shows, and use clothing to narrate their life stories: who taught me to knit, what my grandparents wore, who made my wedding gown, what is appropriate dress for me. Outputs include podcasts of these narratives, small films with subtitles in several languages, exhibited clothing and digital recreation of the wardrobes lost during conflict. The outcomes are strong means of dialogue and reflection while regaining the memory of lost histories, both within Europe and beyond.
FABRIC trains cultural workers to widen their scope, reach out to new audiences and speak directly to refugee/immigrant populations. Flight and immigration are age-old formative phenomena in Europe, and FABRIC links to other historical immigrant movements of the 20th century and their memories, as historical and oral narratives of female migrants both in vulnerable situations and as resources – as cultural interpreters, entrepreneurs, caretakers. Moreover, two talented female textile artists (DK and FR/Iran) work with refugee women as interns, and the co-creation and is accompanied by artist talks, interview with the interns, open virtual/digital workshops and pop-up exhibitions in DE and DK.
Newsletter
Newsletter 8, July 2022 (pdf)
Newsletter 7, December 2021 (pdf)
Newsletter 6, Juni 2021 (pdf)
Newsletter 5, January 2021 (pdf)
Newsletter 4, June 2020 (pdf)
Newsletter 3, December 2019 (pdf)
Newsletter 2, January 2019 (pdf)